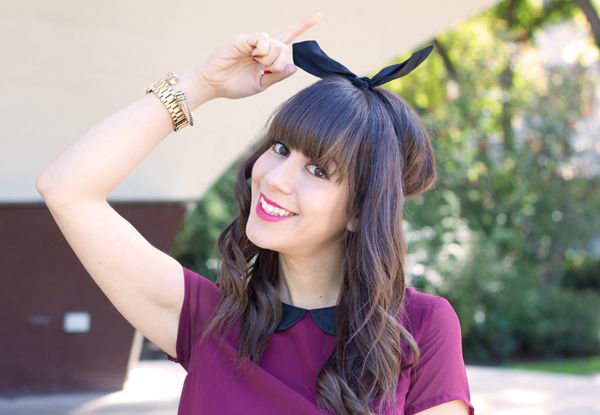 H
ello and welcome to my blog! It's good to have you. If you've landed on this page then chances are you're brand new to Adventures in Fashion, in which case let's take a minute to get you up to speed. For a quick 'n dirty (so to speak, of course) introduction to what I'm all about, check out my
About Me
page... It's all shiny and new, kinda like you are.
If you want to go a little deeper, here's a rundown on me and the blog:
AiF was started in 2009, which makes her a toddler now.
I named my partner after my blog (Mr. AiF, what!), which is totally not weird or anything.
Mr. AiF and I also refer to each other as "Lobbie," which stands for lobster. Friends fans will get the reference (for those who don't, lobsters mate for life).
We have a sweet little cat named Alexandra McQueen, but we just call her Meow Meow for short... She's talkative.
In addition to being my main squeeze, Mr. AiF is also my main photographer, along with my bestie Kassie (who just so happens to also be a blogger — Check her out!).
I love the Golden Girls and religiously watch reruns... And in case you're wondering, I'm a Sophia.
I live in Canada (Edmonton, to be exact) and freeze for outfit photos six months of the year.
I enjoy 80s music, anything with sugar in it and hoarding clothes.
There, that pretty much covers it... Now that we're friends, I hope you'll stay a while! If you feel like getting your click-on, here are a few of my fave posts to get you started:

XooxOoxxXoOoxX (Any Nacho Libre fans in the house?)